Speed reducers and gear motors play a major role in all sorts of machinery of the hotel & catering industry: industrial mixers, coffee grinding machines, cooling machines, etc. Proper design of their electrical actuators is critical for these HORECA machinery to achieve an optimal performance across different applications. Do you want to learn what role CLR's actuators play in the HORECA sector?
Compañía Levantina de Reductores has extensive experience and a collection of success stories in the development of HORECA standard speed reducers. Furthermore, the company can develop custom-tailored solutions when standard speed reducers are not enough for the adequate performance of these machines. Often times, selection of a speed reducer implies following very specific selection criteria for each machine. Criteria that should be complemented with quality controls during production and on-site operation testing.
Generally, the commercial kitchen machinery manufacturing process should follow a number of regulations which require a thorough analysis in advance. In fact, some of these regulations may influence or limit the component selection. It is therefore interesting to choose suppliers that are highly experienced in this industry.
On the other hand, it should be considered that the gear motor may have to work under harsh conditions, such as moisture, cold or high temperatures, which may affect its optimal performance.
As gear motor manufacturers, CLR faces each project with the goal of designing actuation mechanisms which offer the ideal motion and torque in the hotel & catering industry. Our experience in the HORECA sector provides us with a better knowledge of the regulations which govern each machine. Such is the case of electrical safety regulations or the quality required to pass sanitation tests. This would involve material compatibility or coatings that prevent corrosion, among others.
Which are CLR's main specialisations regarding speed reducers for HORECA?
Industrial toaster ovens
The use of speed reducers in industrial toaster ovens of the HORECA sector provides solutions for operation of the conveyor in this type of machinery. They specifically allow for the adjustment of the speed during operation to ensure a more even toasting. Thus, an adequate toasting is achieved by adjusting the speed of the conveyor belt without the need for adjusting the temperature of the toaster oven. Furthermore, its electrical actuators detect when a product is placed on the conveyor belt in order to activate the unit, entering energy saving mode after a certain amount of time.
Industrial coffee grinders
Speed reducers are key for achieving the best performance on this machine. Many of them require a variable speed control and operation by stages. There are pre-grinding rolls, and others which are parallel, which provide various levels of control when grinding and pressing coffee.
Industrial juicers
Here we find actuators to provide the rotational squeezing motion in cafeteria and HORECA machinery. The machinery to extract juices off fruits and vegetables have experienced a significant evolution. This machinery requires great power (Power=Torque=N*m r.p.m=speed). It is also subjected to intensive use, which requires a robust and precise technology. Gear motors for this case should have quality components that can ensure an optimal motion throughout long periods of time without a decrease in performance.
The most novel technology in this case are masticating juicers, which grind fruit and vegetables, squeezing out the juice in the process. Unlike conventional juicers, masticating juicers can extract a greater amount of pulp from the fruit, generating less waste.
Speed reducers provide for the adequate operation of this machinery, adapting the motion speed to the needs of each squeeze.
Industrial mixers
CLR develops solutions for electrical actuation of home and industrial mixers. Depending on the process through which an emulsion, dry mix, or high-viscosity mix is to be achieved, there are many options to customise the operation of an industrial or home mixer.
The consistency of each food is different, and so is the type of end product that can be achieved. There are double or triple-shaft mixers whose actuators can adjust the speed of the electric motor depending on whether solid or dry mixes are sought, which include foodstuffs such as sugar or flour, as well as homogenise and beat products such as mayonnaise or sauces.
Convection ovens
Convection ovens use a hot air circulation system driven by fans. This technology attains a more efficient operation for the oven, since heat is better distributed. Foods both on the lower and upper trays of the oven are cooked homogeneously. These fans, which are powered by electric actuators, may have different functions, such as changing the direction or speed of rotation. Speed reducers are an essential component in order to achieve the desired operation across the many temperature levels of the oven.
Chicken rotisserie machine
Chicken rotisserie machines use a system that is similar to that of conveyor belt toaster ovens. The chicken spins very slowly to get cooked in front of a grill. Using this type of machine, meat is cooked more evenly.
Mixers for chocolate-making machines
This equipment prevents chocolate from standing still and having a layer form over it as it cools down. By keeping it continuously in motion, heat is transferred, which prevents it from getting burned.
CLR's success stories in hotel & catering machinery
Soluble material dosage system
A Dutch multinational company dedicated to the development, provision and manufacturing of a wide range of beverage machines contacts CLR as an engineering partner to find a personalised solution for its machines. The standard speed reducer they were using was not yielding expected results. Specifically, they were looking for a higher quality standard that would not have supply issues and was available at a sensible price. CLR was able to cover all of the client's needs, offering a speed reducer that improved on quality, design and price.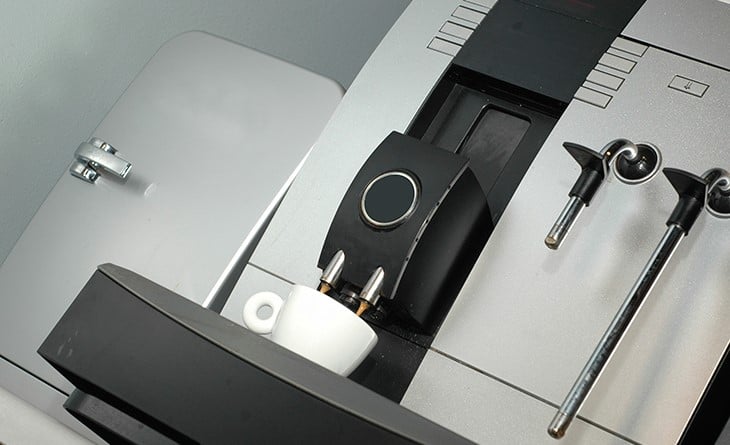 Custom solution for controlling the density of crushed ice (Currently in development)
CLR's team is currently at work to find a shaft-mounted reducer that offers the perfect movement in order to prevent ice chips from fully freezing, offering, in addition, the desired texture.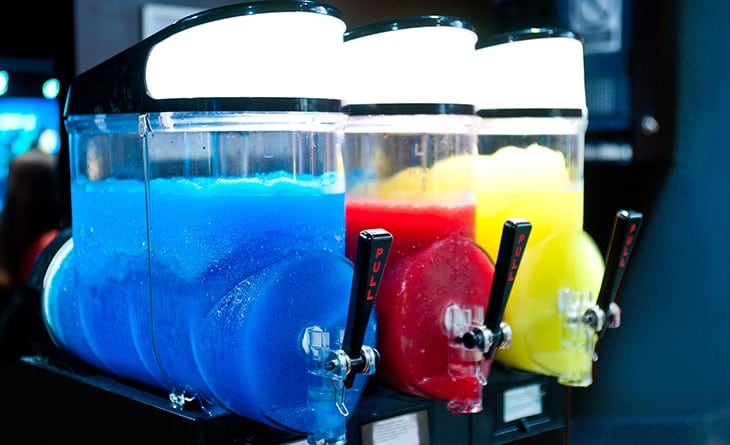 Do you also seek custom actuators for your projects of the HORECA machinery sector? At CLR, Compañía Levantina de Reductores, we can be your quality suppliers. If you have a design or operation problem with your machine for the hotel & catering industry, we can help you. Tell us about your goals, no strings attached.