The SPS IPC Drives exhibition was held from 27 to 29 November – an international gathering place for automation experts to learn about the sector's innovations and trends.

As a company that focuses its efforts in finding the perfect motion using actuators and precision components, CLR could not miss this meeting specialized in gear motors.
After 3 days of this exhibition – with over 1,631 – we sum up the trends for the coming year:

Customized products are gaining ground; manufacturers have a product line and customers request that their products are personalized for their applications. Manufacturing is also increasingly modular so that clients can build their own products; with this in mind, there are manufacturers that offer production platforms.
The durability and pleasantness (noise reduction) of speed reducers is becoming increasingly important, which is why BLDC motors, step motors and servo motors are booming, overcoming brushed motors in some sectors, since they offer a better control and efficiency.
You might be interested in: Which motors are the best for high speeds: step motors or servo motors?

The interest over Frameless motors is growing due to its design possibilities, compact size and high torque output.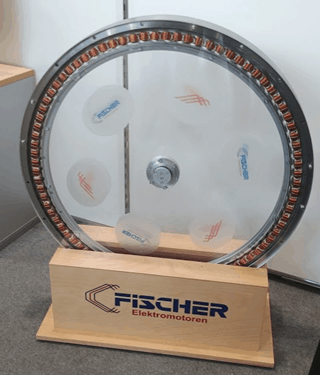 Manufacturers are investing heavily in the development of planetary speed reducers. This type of speed reducer offers a great versatility, and can be used in a wide range of applications. Its cylindrical shape can easily adapt to a myriad of spaces, ensuring a great reduction in a very limited size, with a high torque.
The trend is having increasingly precise motions, with the purpose of attaining a higher degree of control over the speed reducers.
We are starting to see linear solenoid actuators. These devices transform a low voltage direct current motor's rotation into a linear motion. Its output motion is performed in line with the output shaft itself, which allows for heavy or hard-to-reach object to be lifted, positioned, tilted and pushed.
The use of this type of solenoid actuators allows for the creation or a uniform and intense magnetic field on the inside and a very weak one on the outside, allowing for a linear motion on a shaft built out of ferrous materials.

Manufacturers are increasingly studying engineering plastics, in line with the last few years.
With these conclusions, we keep working toward excellence in each project, incorporating the innovations required by the sector.

Need help with a project? Our team of engineers studies each case in our testing laboratory until it can provide the perfect solution.