A leading hygiene & chemical treatment dosage system manufacturer and supplier contacted CLR with a clear purpose: to improve the performance of the standard gear motor they used in their devices. The company needed to optimise the performance of its peristaltic pumps that distributed and dosed several fluids without them being altered or having any direct contact with the pump.
Analysis of the application
As with every new project we undertake, our engineering team, under the leadership of one of our Project Managers, carried out a comprehensive analysis of the application. During this analysis phase, all necessary information to learn about the operation of the machine, as well as its main limitations, was collected.
How do dosing peristaltic pumps work?
These systems are based on alternating the compression and relaxation of tubes that contain a fluid, similar to how our throats work. Next, a roller runs along the tube, generating, by means of compression, a seal between the suction space and the output of the pump, thereby preventing any fluid leaks. Once the tube is reopened, a significant vacuum is generated, which leads the fluid into the pump.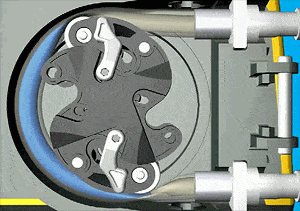 In this case, the speed reducer is the device that is in charge of driving the roller that enables fluids to enter the tube. Therefore, in this project the key was providing a precise motion that could fully close the tube and subsequently allow the controlled flow of various fluids toward the pump.
Challenges faced during the project
In addition to increasing the performance, the company needed to improve the operation, design and quality of its gear motors.
Additionally, the company needed to reduce costs and significantly reduce the sound levels of its peristaltic pumps, aiming at a more stable solution that allowed the hours of operation of its speed reducers to increase.
Solution developed by CLR for the peristaltic pump
At CLR we work toward understanding the needs of our clients and offering personalised solutions that exceed their expectations. As a result, they can supply the market with significantly more competitive machines. In this case, thanks to the use of new materials and heat treatments, we significantly improved the mechanical properties of several components of our speed reducer, managing to:
Increase the hours of continuous operation by 50%.
Reduce the dB level by 20%.
A solution that was 25% cheaper.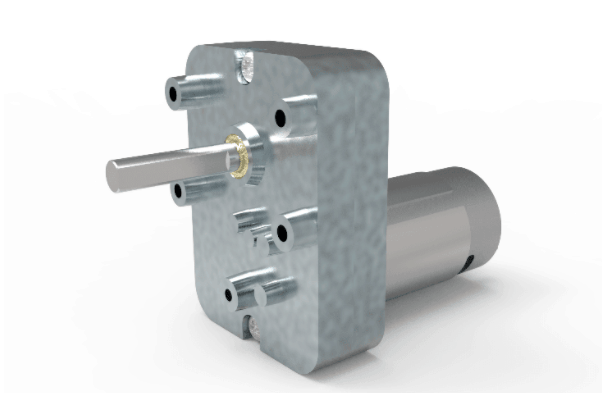 As you can see, the results obtained implied a major improvement in the product; in fact, this parallel shaft, spur geared speed reducer (Europe Series) has been adapted to other types of actuators with the same effectiveness.
Do you have a similar project at hand and need advice? You are looking for an engineering partner to design the precision motion you seek. CLR offers your team of engineers a track record of over 40 years. Contact our company, no strings attached.