The quality of gears and other mechanical components of the gear motor guarantee the best performance under long operation times. CLR Sales Engineer Juan Miguel Navarro acknowledges that in order to achieve such a quality, surface treatments are the added value that turn a good product into the ideal solution to every need. Do you want to find out why? Then pay attention to this interview.
Parts that compose gear motors are subjected to great levels of stress and friction. Juan Miguel, what are the treatments CLR applies in order to improve their endurance?
Currently, the company performs thermal treatments to improve the mechanical endurance of some of our components. Some of the treatments commonly used are tempering and carbonitriding. Still, the company is constantly performing tests to try to find new treatments.
What other treatments does CLR apply in order to improve the performance of its components?
At CLR, surface treatments are also performed to protect parts against external factors such as corrosion or oxidation.
What parts, materials or surfaces require a greater number of treatments? Why?
Application of treatments closely depends on the purpose and working environment of each part in particular. For example, surface treatments are used for the gearboxes of our gear motors working in corrosive environments such as farms.

Metallic components aside, in the case of thermoplastics parts, what kind of work is done to improve their endurance and reliability?
In order to improve the mechanical properties of plastics, other components are added to their composition. For example, in order to improve the sliding coefficient, teflon additives are used.
Could you tell us how much the lifespan of a gear which has undergone a surface treatment is increased in comparison to one that hasn't?
At CLR we have performed a myriad of service life and strength tests on our products in order to determine which quality of materials and treatments are suitable for their applications. We have detected cases of gear motors with high torque demands in which, thanks to the treatments on their mechanical components, service life has been increased by a 30%.
Put yourself in the place of a purchasing manager seeking mechanical components for a project. What other advantages should he be aware of in relation to this work?
The use of surface or thermal treatments open up a wide range of possibilities. We can obtain mechanical, esthetical and endurance improvements, depending on the case. This is why it is very important to work with a company that has the know-how to advise you which the best treatment is on each situation. At CLR we have been gaining experience on the subject since our beginnings.surface treatments.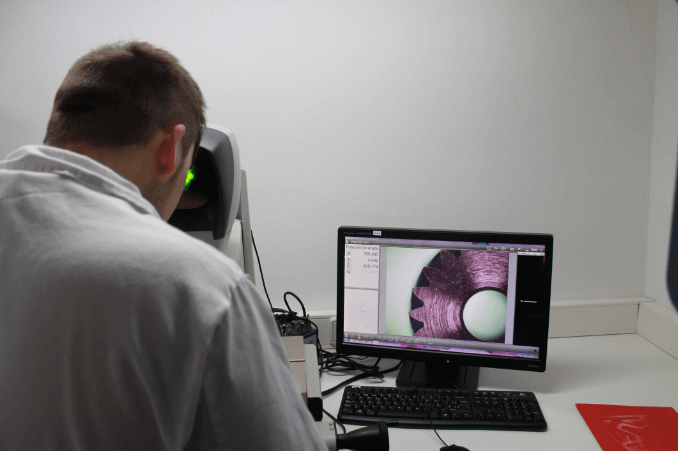 What process does each part undergo at CLR from the moment it leaves the machining centre or injection machine until it is delivered to the client?
At CLR we manufacture all mechanical components of our devices, thereby having a thorough control over the quality of our product. The first control our components undergo is performed right at the machining centre as soon as the piece leaves the machine, since CLR has a metrology lab in its machining workshop.
If the result of these tests is positive, production is resumed and parts are relayed to our quality team, where a second round of testing is performed and parts are stored. After this, the pieces are mounted on our gear motors, which undergo a service life trial in order to verify that all calculations have been accurate.
Specifically in reference to CLR's quality laboratory, could you explain to us which are the main quality tests performed over CLR's components and speed reducers?
In our laboratory, we can single out two major lines of work: testing and verification of new products, and testing of products in production.
CLR performs service life trials and strength tests over all of its gear motors in order to verify them before their release on the market. Our lab team takes care of monitoring and registering all details of these tests in order to provide their approval over each new project.
In regards to products in production, our technicians periodically select products out of the production lines to perform new tests and verify they are working just as per their specifications.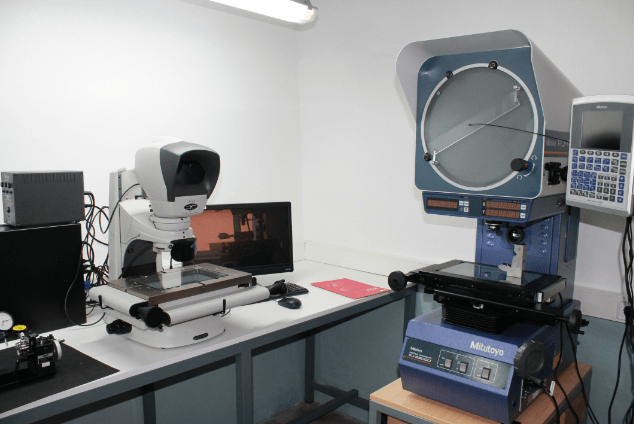 In closing, and touching on the technological aspect, what are the latest technical innovations for the treatment of gears and other gear motor components?
New materials and treatments are appearing on the market which may turn out to be a true revolution in the sector. At our company's R&D department, they are studied to evaluate their suitability and to perform whatever tests or trials are necessary to incorporate them into our products.
Would you like to count with the best parts for your project? Keep in mind that when acquiring gear motors and mechanical components, you should be aware of each company's quality standards, as well as the processes and work performed when manufacturing their products. At CLR, each project is approached with utmost attention and care. This means that each part will always receive the best treatment depending on its purpose and operating environment. Tell us how we can be of service.