Innovations on fields such as vehicle comfort and safety are of significant importance to OEM and Tier 1 manufacturers. To a greater or lesser extent, brands include among their priority objectives to produce a better driving experience. In this regard, one components that are directly related to safety and comfort in a vehicle are the car seats, which has increasingly evolved and applied small technological improvements that are summed up in this article. What actuator systems do advanced seats include?
Addition of electrical and electronic systems in car seats
The application of electronics to car seats, including small gear motors or actuators, is offering users interesting automated movements. Now, electrically-adjustable seats can be adjusted following new patterns and offering greater control to the driver. The search for the maximum personalisation for each of the seat's positions, length, height and tilt, has become a trend.
In this landscape, today we can refer to them as advanced seats. Innovations such as position memory or lumbar support are becoming increasingly widespread as vehicle interiors become smarter and smarter. In fact, most of today's seat technology is electrical or electronic, and can be remotely controlled by buttons in the dashboard and other controllers.
The evolution of car seats: Massages, multicontour seats and lumbar systems
Comfort and safety are major features for a driver; this is why the evolution of car seats aims to reinforce such features. What role do actuators play?
In regard to comfort, seats with massage modules have a set of electrical components that generate a certain motion. Through a series of rolling bearings, those motions generate vibrations applied to various locations. For example, one of them applies the massage by means of a pressure exerted on the driver's lumbar area.
On the other hand, we can find multicontour dynamic seats, which are used to provide a greater comfort. These seats allow for an ergonomic adaptation to the specific anatomy of the user by means of air chambers; in this manner, the seat quickly adjusts to the user's height. For greater comfort, these devices already include the latest in massage systems by using air chambers. These chambers fill up or are emptied thanks to the action of actuators and electromagnetic valves, offering a sequential massage.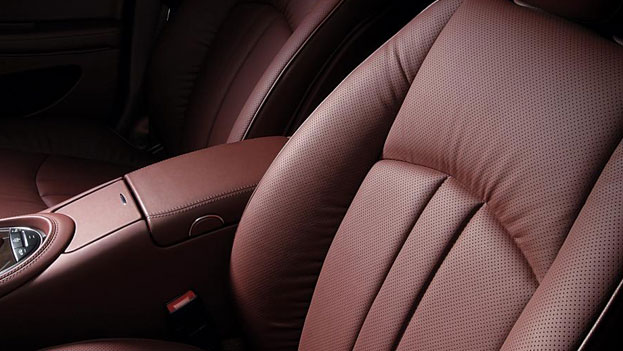 In this case, gear motors integrated in multicontour seats take care of adjusting the left and right side bolsters depending on the side G force experienced by the vehicle. For example, if a curve is entered at a lower speed, the resulting G force is lower; therefore, the system slightly reinforces the side support by means of a motion system integrated into de bolster.
As per the previous example, when the speed is greater, the system reinforces the seat's lateral support quickly and effectively.
This resource by CLR may interest you: "Guidelines for the selection of suppliers in tier 1 automotive projects"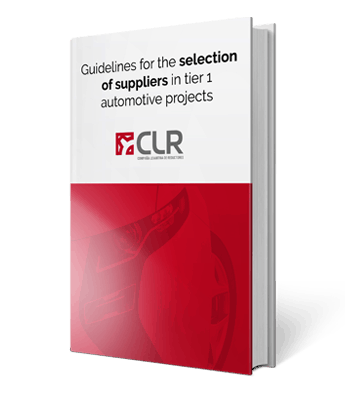 The innovative car seat lumbar systems offer an optimal support for all passengers. One such system is offered by suppliers such as L & P Automotive Group, which designs and develops pneumatic and mechanical systems that allow for a quick adjustment of the seat's lumbar support.
Aiming at a greater user safety, manufacturers such as Faurecia have taken steady steps toward Smart Seating Systems. One example is the "Active Wellness" system; a new concept of car seats that uses medical sensors that monitor de heart rate or posture of its occupants. Specifically, the system attempts to detect the stress level of the driver in order to offer a relaxing massage or a flow of fresh air depending on collected data.
In line with this, one of the safety features that is least known by consumers are active head rests. Unlike conventional head rests, they are some of the most interesting passive safety features in the automotive industry, since their integrated actuators help prevent whiplash in a collision. By means of a quick forward motion, the head rest keeps the neck in an aligned and safe position.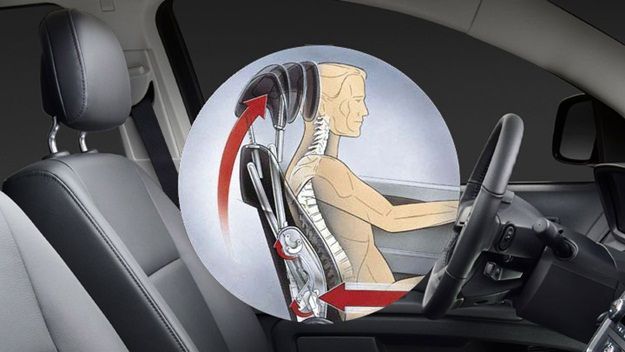 Car seat manufacturing industry outlook
The car seat market is opening up to new tier 1 and tier 2 suppliers specialised in technological niches. The goal of all these companies, among which CLR is included, is to develop innovative parts or systems that dazzle the leading international car seat manufacturers: Marter Automotive Seating Systems, Grammer Seating Systems  Lear Corporation, Aktis Engineering Solutions, etc.
"Between 2015 and 2020, the turnover of the world's market of car seat systems is expected to climb from 28.54 billion dollars to 36.75 billion in 2020″.
Did you enjoy this article? Learn more about these and other actuators by visiting our automotive section.