Is your job related to mechanical or electromechanical engineering? Staying up to date on the industry breakthroughs is the best strategy to include innovation on each new project your company undertakes. While in a previous post we shared with you 8 free resources related to industrial automation, at CLR we have now compiled a list with the 10 best mechanical engineering blogs. Subscribe to their newsletters today!
At Compañía Levantina de Reductores we are aware that by knowing your professional environment and its changes you will improve your competitiveness and be able to apply the best practices to take your business to the top. Want to stay updated on everything that goes on in the field of mechanics? Here are some sources of inspiration for your day-to-day.
Mechanical engineering blogs you just can't miss
1. ME Mechanical

ME Mechanical is an online portal for mechanical engineers with news, inventions and technological breakthroughs. It has published hundreds of articles on subjects as varied as automotive, physics, fluid mechanics, thermodynamics… Its main goal is to provide knowledge both to students and industry professionals.
2. Gear Technology

Technical magazine specialised in technology and design which focuses on gears. Among its many sections you can find a technical library, a newsletter that is updated every two weeks, or breaking news. Its blog, "Gear talk with Chuck" deals with relevant industry news, tips, practices and theories.
3. Control Design  

Do you develop projects which use motion control systems? Control Design offers you anything from articles on CAD software to PLCs. Stay up to date about the world of sensors, motors and actuator solutions. Don't miss its technical resources section.
4. Engineers Journal

"Engineers journal" is an Irish information portal where you can discover that most important news in the main fields of engineering. Check out its section dedicated to mechanical engineering and discover all kinds of stories and success stories related to this sector.
5. Mechanical Geek

This is a blog designed for and by students. Its creator, Himesh Darji started this project with the purpose of fostering a reliable and easy to understand flow of information for anyone who, like him, is studying fields related to mechanical engineering.
In summary, the site intends to provide as much useful content as possible to students and professionals who have just started their career. Don't miss its interesting eBooks and PPTs, always in an informal tone accessible to everyone.
6. Motion Control Tips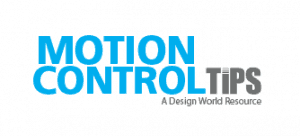 Portal that answers the most common professional questions that any professional in the field of motion control in electromechanical projects may have. Do not miss its FAQs on motors, encoders, gear motors and control software.
7. CLR's Blog

CLR is a leading company in the manufacture of gear motors and ad hoc actuator solutions. With a presence in a wide range of industries which include security, HVAC and automotive, its blog offers knowledge, good practices, answers to frequently asked questions and highly informational content on its specialised field of mechanical engineering: automation and electromechanics.
8. Design News  

An authentic newsletter dedicated to the fields of industrial automation and motion control. Among its main sections we can find automation, materials and mechatronics. In addition, in the "Continuing Education Center" tab you will be able to receive periodically a 45-minute interactive lecture on specific aspects of all fields of engineering.
9. Engineering 360

Promoted by the Institute of Electrical and Electronics Engineers, Engineering 360 offers updated information about every field of engineering and will allow you to learn more about industries that are most relevant to your business or professional field. You will also find information of interest about upcoming multi-industry events.
Lastly, in the "engineering community" section you will find a forum with significant daily activity where you can carry out networking activities.
10. Machine Design

A benchmark for everyone working in the field of machine manufacturing and electromechanical components. Machine Design is an ideal website to get quickly updated on advances and the latest news regarding equipment manufacturers across many industries. The fact that its content team is composed of engineers ensures detailed and accurate technical information across the entire spectrum of major products, markets and technologies for this large audience.
Did you like our list? Do you have any new suggestion? We are open to expanding our list. Do not hesitate to leave a comment with your proposal!
Are you looking for useful resources for your team of engineers? Do not miss the free resources section in CLR's website. Never stop learning with CLR!