A Spanish company with a track record of 45 years in farm facilities, particularly in the poultry and pig sectors, contacts CLR in the year 2000 with the intention of jointly developing a farm ventilation system to control ventilation in farms and greenhouses through the use of sensors.
Today, our client, a manufacturer of natural ventilation systems and environmental control for poultry and pig farms (in addition to all kinds of farming materials and equipment) keeps relying on CLR for the design of its sunroof actuation systems.    
What challenges did our engineering team face with this project?
Our engineering team works toward exceeding our clients' expectations in regard to the features and performance of their new ad hoc speed reducers. Usually, efforts are focused on reducing sound levels or increasing the product's service life. In this case, an actuator system mounted on the outside of the poultry farm for window automation, the most critical was to ensure the proper collection of information and transmission of the opening and closing motion.
The first obstacle was the load; the vertical displacement of large, heavy structures such as farm windows implied a challenge for this actuation project. CLR's Project Manager in charge of the project worked alongside his mechanical engineering team to analyse the specifics of the movement to be performed, the drag torque and the optimal motion speed in order to ensure maximum precision. In summary, the project demanded compliance with the client's demands in regard to reliability and warranty.
Actuator solution for farm ventilation systems
CLR developed a personalised actuator solution (SAP) based on a planetary gear motors and a direct current motor. Thanks to the characteristics of this model, the company could adapt to the cylindrical disposition our speed reducers would be contained in.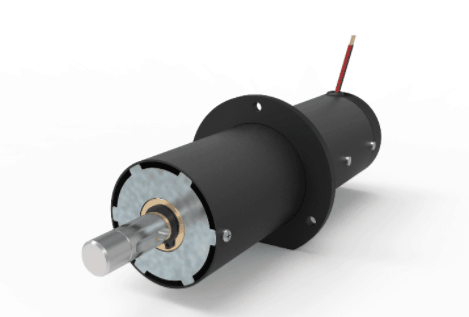 On the other hand, since this type of window adjust its opening depending on the indoor temperature in order to increase or decrease the airflow, CLR's gear motor had to work under an intermittent load, which is why it was paramount to analyse the service factor in order to ensure maximum precision under every situation.
Lastly, the motion systems used in this project would be activated by control electronics which were capable of automatically managing (with no intervention by the farmer) an optimal farm ventilation. With this in mind, sensors register fluctuations in the indoor temperature and transmit information regarding how much the window has to open.
You might be interested in: Ventilation techniques for poultry farms
CLR has been offering actuators for leading companies in the livestock sector for decades. Our expertise includes all types of technologies of the livestock industry such as incubators, opening and closing systems for feeders, as well as all kinds of solutions for farm HVAC. Are you looking for a reliable partner for your electromechanics project in this industry? Contact our team of professionals and tell us about your project.