Gear motors are widely used in the security industry. In this industry, the precision of motions and the reliability of solutions are even more critical for any development. What is the role of actuation mechanisms in the security industry? We explain it below.
The security of the perfect motion: Actuation mechanisms and gear motors
1. Safe actuation mechanisms
Nowadays, most safes have modern electronic combinations that require just a security code to unlock their locking mechanism. Subsequently, through the activation of a motorised system or gear motor, the door of the safe is opened so its interior can be accessed.
Do you want to know more about the gear motor selection process? Don't miss this free resource: 'Choosing the best gear motor for each project'.
2. Actuators for electronic locks
These systems use resources such as passwords, cards or biometric recognition to activate the electronic system and mechanism that releases the electronic lock. Electronic locks are widely used in hotels or large workplaces.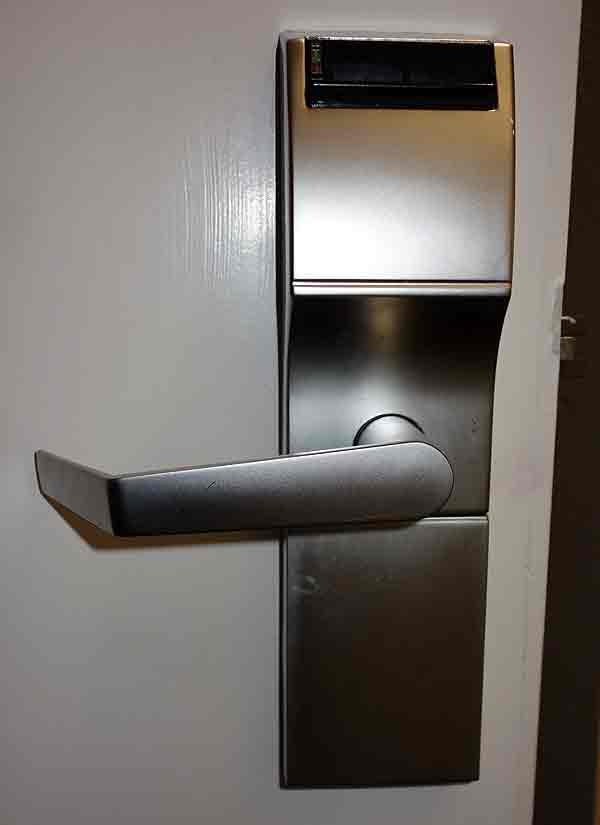 3. Smart lock systems
The number of companies and individuals who opt for smart lock systems to protect their facilities, homes or offices is on the rise.
Little by little we see how keys are replaced by new, sophisticated locking systems. They combine the best security software or home automation with security mechanics. This combination drives the trend towards automation in access control. As a result, there are solutions on the market that enable a mobile phone to manage access to a home from anywhere.
4. Gear motors for rotating security cameras
Gear motors allow for a continuous rotational motion. In these projects, the gear motor must offer an optimal response during long duty cycles. Additionally, many of these actuation systems must be prepared to also work without a power supply.
5. Actuation mechanisms for passive fire control systems
Another field where gear motors are widely implemented is isolation barrier or smoke control systems. In these systems, the actuation mechanism enables control barriers to stay rolled up with a minimum of energy consumption. In case a pulse or alarm signal is received, the gear motor is deactivated, and gravity smoothly and in a controlled manner unrolls the isolation barriers.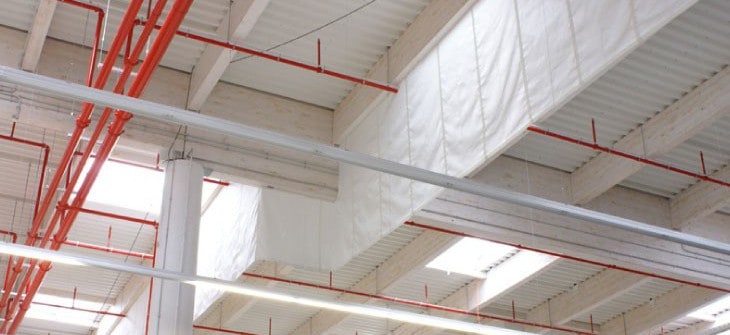 See CLR's success story: Actuation system for isolation barriers
6. Coin-controlled locks for shopping trolleys
We found one of the most surprising applications for gear motors to be self-service cart rental systems. At CLR we consider it to be a true flagship product, since it is a patented system that has been provided to a number of supermarket chains. This system stands out due to its simple installation and its tamper resistance. In addition, it is easily adaptable to the various coins found in international currency.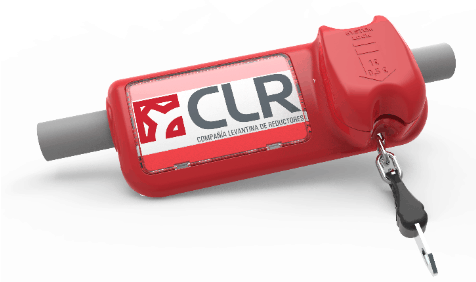 Are you looking for an actuator for a security project? Tell us what kind of motion you need and we will help you find it and implement it on your equipment.