The industry of passive fire protection is constantly evolving. The new safety regulations and the wish to prevent further damage in the face of any fire-related accident have prompted the emergence of new fire control systems, such as: smoke control, luminous signs, fireproof treatments or fire barriers.
In regards to fire-rated doors or fire barriers, CLR has had the opportunity to work on an interesting project within the field of safety. An international company dedicated to the manufacturing of passive fire protection solutions contacted CLR with a clear goal: to develop a solution that would allow for the evacuation of people in buildings in case of a fire.   
The project required an automatic actuator that would deploy a protective roller door for smoke control. Therefore, the project had great potential, since its application would contribute to improving safety in shopping centres, hospitals, airports, transport hubs, hotels and other large buildings with a large influx of people.
What was the main challenge for this project?
The most important issue for this project lay in the difficulty of finding a perfect downward deployment for the fire barrier. Furthermore, it was to work safely under extreme situations and with no electrical power.
The gear motors had to allow for the deployment of the barriers in a controlled manner. The goal was to protect an area from the smoke in order to secure a safe evacuation route in buildings.
In addition, the system had to be homologated under the strict UNE EN 12101-1 European Standard regarding Smoke and Heat Control Systems, in addition to being certified as CE compliant.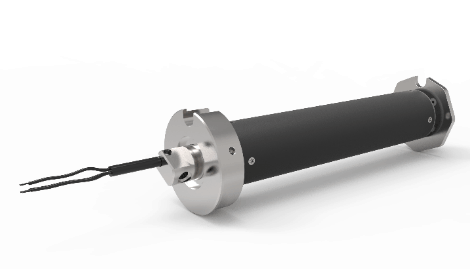 What has been the solution proposed by CLR for the fire barriers?
CLR took part in the development of a planetary speed reducer whose cylindrical shape perfectly fit the available space.
In this project, the gear motor's operation is very simple. The actuator mechanism keeps the control barriers rolled up with a minimal power consumption. In case the system receives the alarm signal or pulse, the gear motor gets deactivated, unrolling the fire barriers smoothly and in a fully controlled manner. Here, gravity does the rest.
After our engineers performed an on-site supervision, it was verified that its operation was adequate for its application. After this, the solution only had to undergo the proper tests and homologations in order to confirm its deployment on the market.
Were you aware of how these passive fire protection systems operated? This video graphically shows our capabilities in this sector.

Are you looking for an engineering partner with experience in the safety industry? At CLR we are obsessed with finding the perfect motion for each need. Contact our team; we will work for your company to become our next success story.