Injection moulding is a technique used for manufacturing various mechanical components. The versatility of this method enables the high quality, low-cost, rapid manufacturing of plastic parts. Would you like to know what the latest plastic injection moulding technologies are? Do not miss this article. 
New developments in plastic injection moulding
Gas-assisted injection moulding
In this form of injection moulding, the typical melted plastic injection is assisted by the injection of pressurised gas into the mould – nitrogen is commonly used for this process. The gas generates a bubble that pushes the plastic towards the ends of the mould; thus, as the bubble expands, different sections are filled. There are several forms of moulding used in the plastics industry that are differentiated by the position where the gas is injected when casting the polymer.
You might be interested in: Actuators in injection systems: improving fuel efficiency and emissions
More specifically, gas can be injected through a nozzle in the machine, or directly into the mould's cavity under a constant pressure or volume. Some of these methods are protected by patents; therefore, proper licencing agreements should be entered into to use them.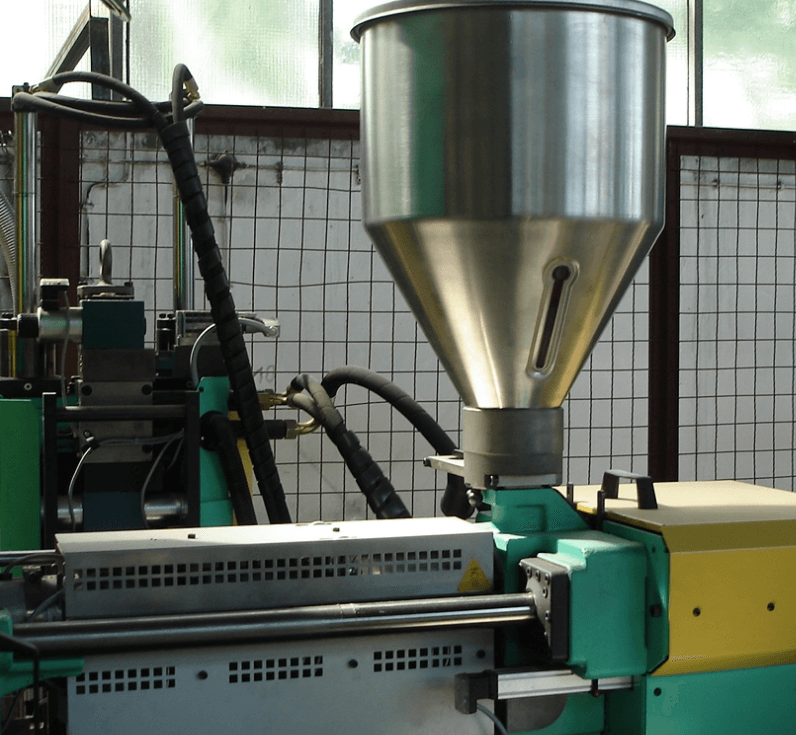 Foam injection moulding
This technique provides an effective, affordable way to achieve high resistance and rigidity in structural parts. In addition to this advantage, structural foam parts have a superior thermal isolation, a greater chemical resistance, and improved electric and acoustic characteristics. This parts involve a foam core between two layers; this core is obtained by dissolving an inert gas in the resin and allowing it to expand when injecting the gas-plastic solution in the cavity of the mould. Where can we find parts manufactured through foam injection moulding? This process is used in vehicle panels as an alternative to reduce part weight.
Thin-wall injection moulding
The main technological innovation in this case is related to the end result: a section with very thin walls.
The major difficulty of this process is to decide what width the wall should have to be considered to be a "thin wall". As a general rule, when component parts having widths under half a millimetre (1/50th of an inch) are manufactured, they are considered to have thin walls.
The benefits associated with the reduction of the wall's width are highly appreciated and sought nowadays.
Multi component injection molding
Also known as injection overmoulding or overinjection , since this project involves overmoulding a hard or soft polymer over a base material (substrate), which is generally a plastic or metallic component.
Overall, this technology can be defined as the injection of more than one component or material within one same mould and as part of a single process, allowing for the combination of two, three or more materials with different colours, textures and shapes.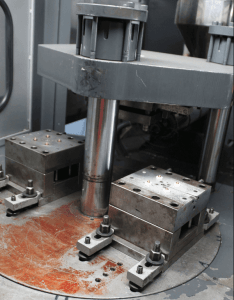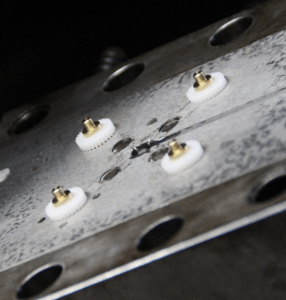 What are the benefits of multi-material injection moulding?
Multi-material injection moulding enables the manufacturing of complex parts that may be formed by various types of plastics. The main advantage of this plastic injection process is that parts with a high mechanical, thermal and chemical resistance can be obtained.
You might be interested in: Multi-material injection moulding: main techniques and advantages
Some examples of plastic injection overmoulding
Plastic-rubber injection overmoulding
Here we use a PBT plastic shell with fiberglass, and rubber with polyamide is overmoulded.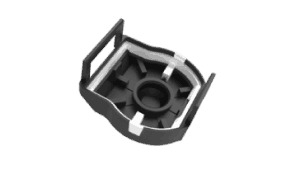 Steel-plastic injection overmoulding
We overmould a stainless steel base with fiberglass-reinforced polyamide 6.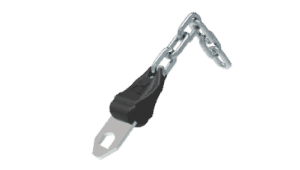 Brass-plastic injection overmoulding
Over a brass worm screw, a fiberglass-reinforced polyamide 66 gear is overmoulded.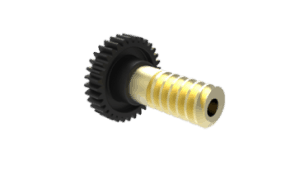 Aluminium-plastic injection overmoulding
A fiberglass-reinforced polyamide crown wheel is overmoulded over an aluminium bolt.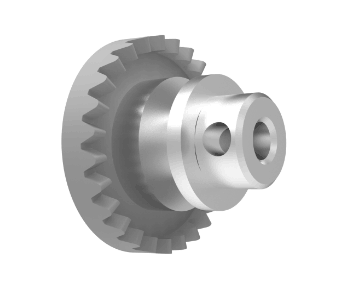 Plastic injection moulding in the automotive industry
After going over some technical innovations in this article, we should make a special mention of one of the main applications of plastic injection moulding: parts and equipment for the automotive industry.
Panoramic windows, door panels, taillights and safety belt tensioners are just a small sample of vehicle parts that are nowadays manufactured through polymer injection in the automotive industry.
You might be interested in: 3D printed injection moulds: advantages and limitations
This is because the automotive industry is one of the leading users of these technologies, especially multi-material injection moulding, creating high-quality parts both in looks and function, such as panels, lights and  rear-view mirrors.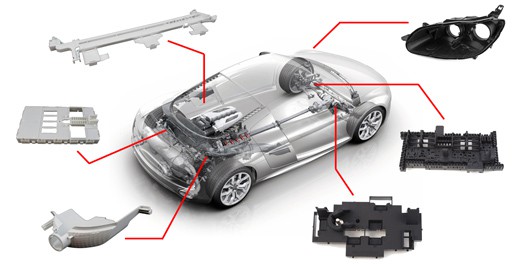 At CLR we understand the importance of injection moulding technologies in the automotive industry, which is why we have an extensive knowledge of the multi-material injection moulding process, developing a number of products through the application of the overinjection technology.  
The technologies that have gradually been added to this process offer major advantages: high production levels and low costs, moulding of parts with complex geometries, and more customised parts, both in colour and transparency. Tell us, what part do you need?