A company specialized in the manufacturing of entertainment machines contacts CLR in the year 2000 with a very specific need: finding a gear motor that was capable of efficiently and reliably controlling the reward coin container of their new gambling machines – the Hopper activation. How was this interesting project approached? What were the challenges? Do not miss the intricacies of this specific solution for the vending and entertainment machine industry.
Before we delve deeper into the project, how does the Hopper mechanism operate? It is a basic reward delivery dispenser for entertainment machines. This mechanism is composed, in its simplest form, of a basket where rewards fall, and an actuation system or gear motor that allows them to be dispensed to the user.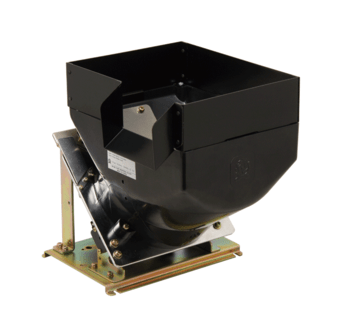 Which were the most important challenges for this project?
Our customer needed to incorporate a gear motor that completely adjusted to the size of their new line of casino machines. This actuation solution had to operate a reward container that was larger and heavier than their previous machines.
In addition to the limitations particular to the machine's geometry and the required torque, there was an additional challenge: the number of cycles. CLR's engineering team had to come up with a solution that stood out due to its reliability and precision, since the actuator would be subjected to a significant amount of work.
Solution proposed by CLR for the Hopper activation
CLR worked hand in hand with the client to find the optimal design and material based on the project's requirements. In this case, a parallel shaft gear motor was chosen, with the anchor points and external shape the client needed. Our solution has the necessary power to move a Hopper of the required dimensions, guaranteeing its operation for a high number of cycles.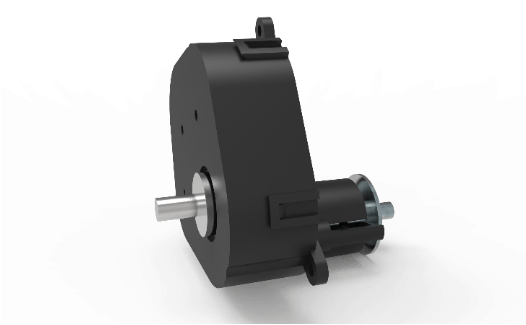 Thanks to the outcome of this project, the multinational manufacturer of entertainment machines has been putting its trust on CLR for over 15 years for the actuation of the Hoppers of its entertainment offering.
Do you work in the vending or entertainment industry and you are looking for a strategic partner for the supply of actuation mechanisms? Tell us what the needs of your project are, and we will find the perfect motion to make it come true.