If you work on projects involving vending machines, you already know that the selection of components for vending is a complex process that involves a large number of suppliers. In this article, CLR goes over a few key matters that influence this process, offering a few recommendations that should prove interesting to any project designer. Don't miss it.
Which aspects influence the selection of components for the vending industry
Vending energy efficiency is undoubtedly a value that sets the difference in the sector. When speaking of lighting consumption, the number of machines that include timers or sensors that turn off the light or stop the system once the machines reach an optimal temperature are on the rise.
On the other hand, cooling systems are also experiencing a major breakthrough. In addition to using more environmentally-friendly coolants, new systems allow for the adjustment of the cooling air current so that homogeneous yet different temperatures are achieved for storing various products.
In the case of actuator systems that enable delivery of the product and coin return, efficiency involves avoiding energy loss as much as possible. For example, when referring to hot beverage vending machines, the high temperature reached force them to design gearboxes capable of dissipating all that heat.
Control electronics stability
Electronics surrounding product vending machines is a growing concept. E-payments, touchscreens, facial recognition, connectivity with the operator… All of these innovations manufacturers increasingly launch increase the complexity of electronics.  
It is important for control electronics manufacturers to count with an experienced team of electronics engineers capable of designing custom boards and programs. At this point, the key is for currents input into the motor are adequate for its optimal performance.
A comprehensive materials analysis is necessary in order to find those that prevent component overheating. Materials such as aluminium are more resistant in coffee machines, since as a result, corrosion is prevented. On the other hand, there are plastics that have self-extinguishing properties (UL94 flammability standard) when thinking of prospective fires.
Along this line, the use of electronic thermostats is favouring thermal stability of machines with a cooling equipment or which are exposed to the exterior. In spite of this, one must not relegate a comprehensive analysis of the materials' thermal requirements; as well as the specifics of our application; moisture levels, dust levels, need to make materials more theft-proof, part fatigue….
As a component manufacturer for the vending industry, CLR knows how difficult it is to replace damaged mechanisms in these types of machines. It is therefore paramount for your mechanical component supplier to perform testing during operation in order to verify the stability and proper performance of the machine. In case of actuator systems, for example, studying the rolling resistance prevents an excess load while rolling, a key aspect for the efficiency of the device and its service life.
Insulation system materials
There are several options here:
Expanded polystyrene (EPS): It is a more environmentally-friendly option, since this material is composed of 98% air and 2% plastic. It is also an inert material for humans, and therefore, in addition to protecting food, it can be safely handled.
Polyurethane (PU): This option improves vibration dampening and offers a higher thermal insulation. Despite this, it cannot absorb moisture, which makes it less attractive in cases of cold beverage or water vending machines.
Extruded polystyrene (XPS): The cheapest option. This insulation material offers high endurance, waterproofing and other excellent mechanical specifications, which reduces thermal changes. As a result, the fatigue of materials or components around it due to contractions and dilations is reduced.
Mineral wool: This material is very attractive due to its outstanding permeability. Additionally, it is a fire-resistant material, which transforms it into a good fireproofing solution.
Any vending machine project designer pays special attention to security, since it is one of the most important concerns for end users. There are several vending locks, where electronic lock systems take the centre stage. can also find some quality seals such as those of the NAMA association.
What should we keep in mind here? Some of the most critical aspects are material proofing or security against the unauthorised duplication of keys.
CLR, manufacturer of actuators and other components for vending
CLR has been working for over 20 years side by side with vending machine manufacturing brands worldwide. As speed reducer manufacturers for the vending industry, our engineers design the actuation and driving mechanisms that ensure different mechanical motions to the machine. We are referring to:
Coin slide: solution for returning coins.

Screw rotation: worm movement for product extraction.

The product dispensing system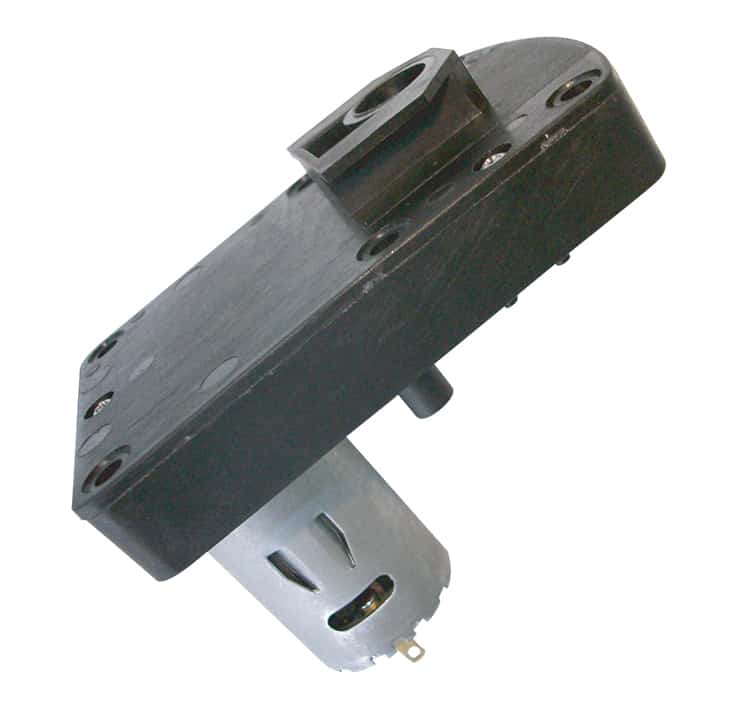 Vending billfold

Solution for the actuation of rolls in slot machines

Automatic product dispensing systems. For example, candy vending machines.
Additionally, the company is always ready to work hand-in-hand in projects that require new and precise motions inside the machine.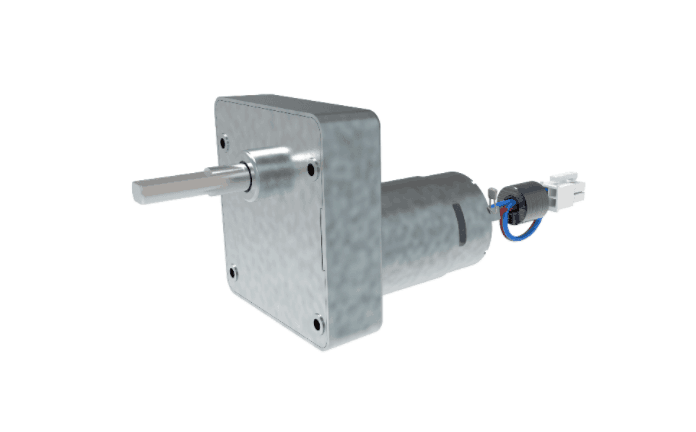 Would you like to know how to choose the most adequate speed reducers in vending? This guide is made for you.