CLR announces again its participation in the Hannover Messe Fair, the most important international event in the industrial sector.
From the 24th to the 28th of April, industry will be focused on Hannover city, where its star fair will be developed using the motto "Integrated Industry – Creating Value", or in other words, the way towards integrated industry as a generator of value for all industrial sectors.
Driven by our slogan "Actioning your Engineering Ideas" CLR invites all HM17 visitors to get to know our latest projects and innovations. We will be at Stand D50 Hall 015, inside the MDA (Motion Drive and Automation) hall.
"With more than 6,500 exhibitors and 200,000 visitors, over the years  Hannover Messe has become the leading industrial automation trade fair across the world".
Hannover Messe 2017 map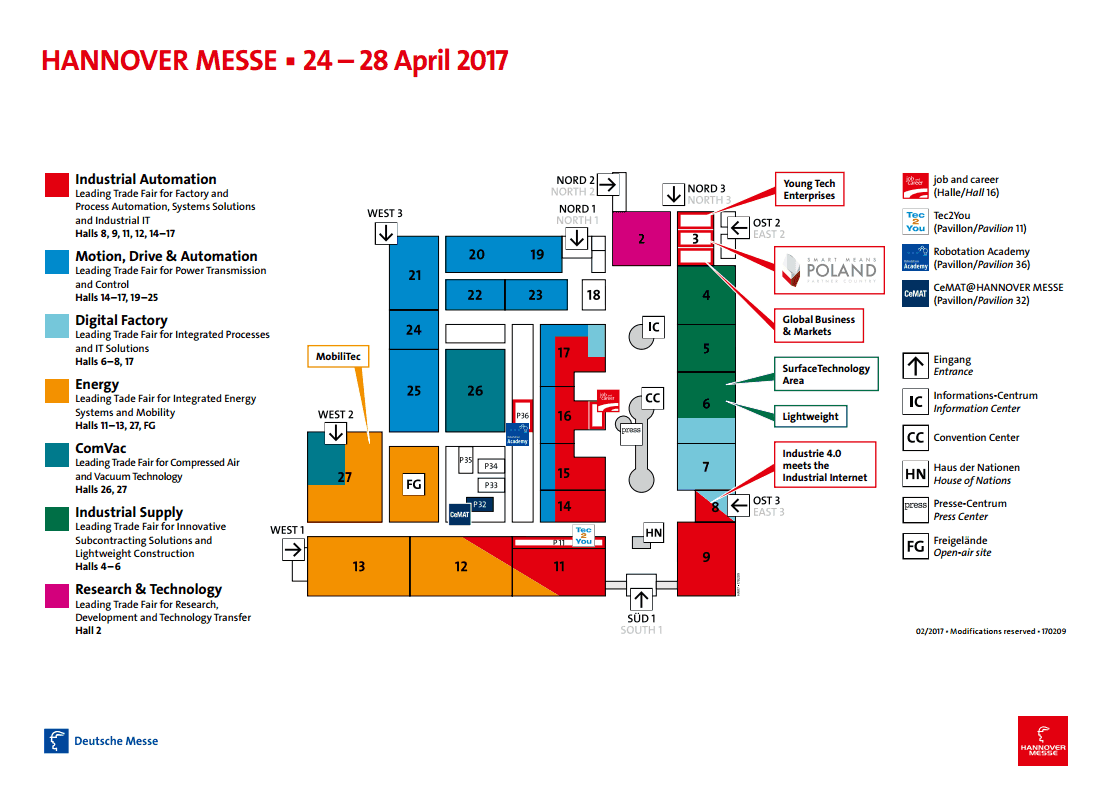 What will CLR visitors be able to see at our stand?
This year, CLR has set itself an ambitious goal and will aim to display its best work through its six key sectors:  automotive, air conditioning, electromechanics, horeca, safety and vending. Furthermore, those who come to visit our stand will also have the chance to discover our work in the fields of injection and machining, with a wide range of mechanical components on display.

Would you like to receive our personalized help in Hannover Messe?  In that case, we can arrange a meeting at a specific time at our stand.  To make this possible, please contact our commercial team at hannovermesse2017@clr.es in advance, so we can make arrangements.
In addition, if you need a ticket let us know and we will be delighted to deliver it to you.
Once again, we are extremely looking forward to participating in this important event. As always we will be available to all our clients, and to any company interested in starting a new project with CLR.
See you at Stand D50 Hall 015!